Hello Summer!  We are feeling the heat of summer these days.  The JCrew Factory sale is so refreshing you might forget the sweat dripping down your neck.
I live in these shorts.  I love them!  They have cute ruffles trimming the waist and pockets.  The slanted pockets are sewn so you don't have to worry about buckling if you have wider hips like me.  A higher waist also makes this easy to tuck in a tank and be ready to par- tay.  The lighter colors are partially see through so the navy was a win for me!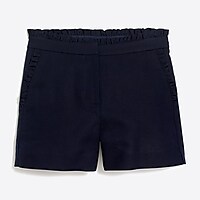 Priced at $19.99 which is the lowest they have sold at.
Who doesn't love an easy dress to thrown on for over a bathing suit, heading to the store or the cookout you know you will be sweating bullets.  This dress is a problem solver if you want something that will let you move and breath.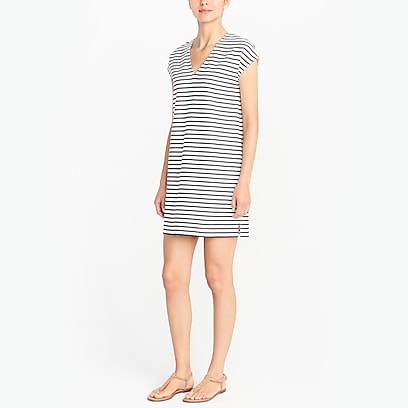 Priced at $34.50 and you can get an additional 15% off with the code "superstar"
This top is so elegant and can be paired with a pretty skirt or some dress pants for a shower or evening event. So simple and polished. $24.50 and take an additional 15% off with code "SUPERSTAR"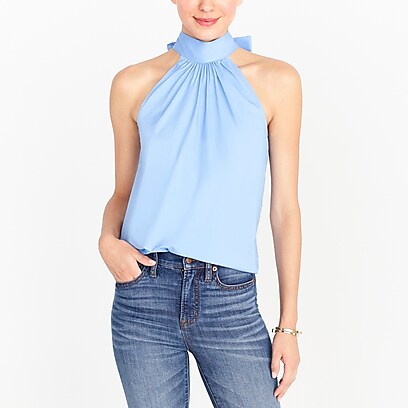 A buy for later…these Edie Leather Loafers need a little wearing in, but they are the best shoes once you are past the beginning stage.  These look so great with black pants or dress leggings.  The pointed toe extends your leg rather cuts it short like a rounded toe would.  Not on sale these cost $89.50…with this sale you can catch them for $37.82 (to be exact). woohoo!!