Yesterday we went to our first pool party and I was so inspired by all the kids suits!  So much cuteness going on.  I wish I could get away with wearing some of these!
Some links are affiliated.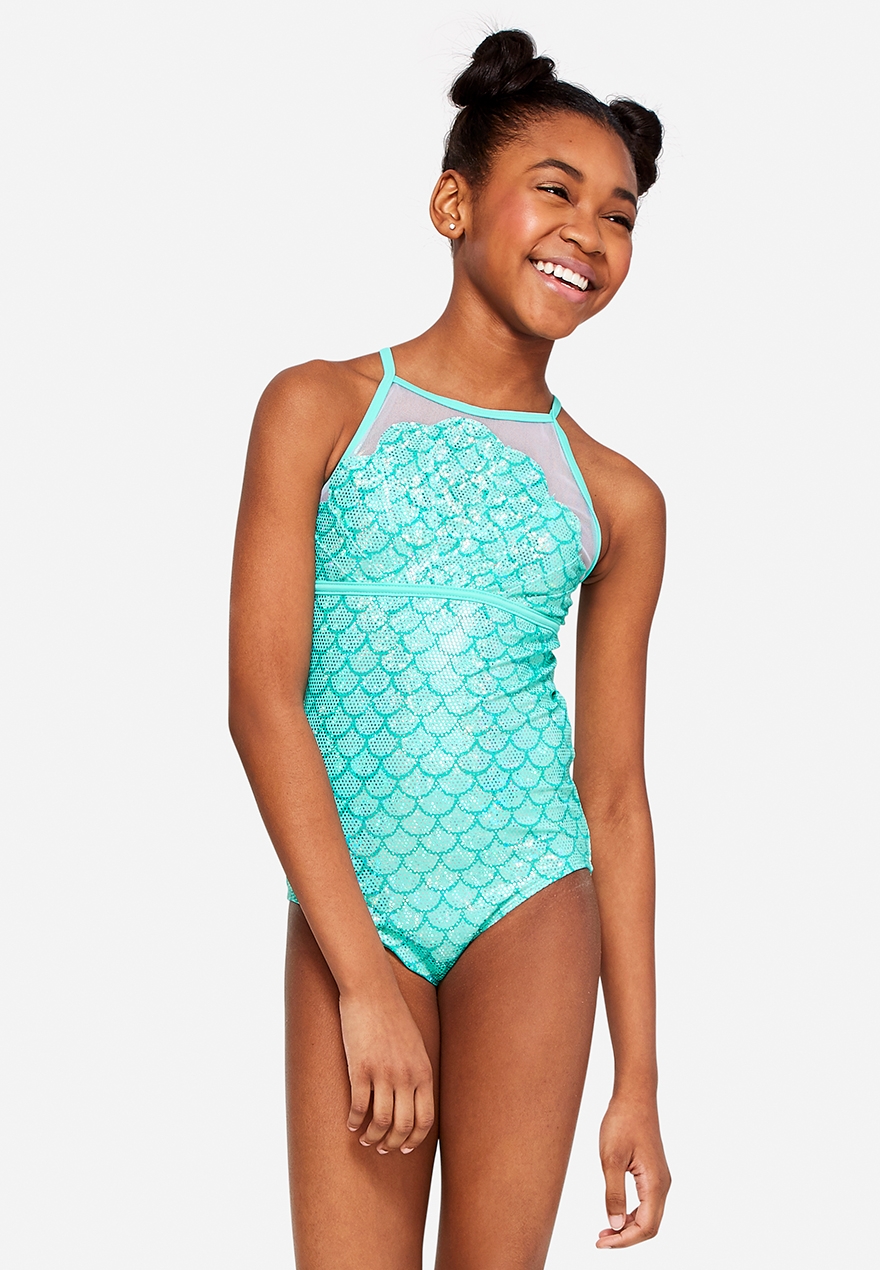 Mermaid swimsuit $34.90  This suit was gorgeous!  The picture cannot do it "justice" no pun intended.  It shimmered so beautifully in the sun and the mesh at the top reminded me of a gorgeously tailored wedding dress.  It was so flattering!  If I could get away with wearing this I 100% would!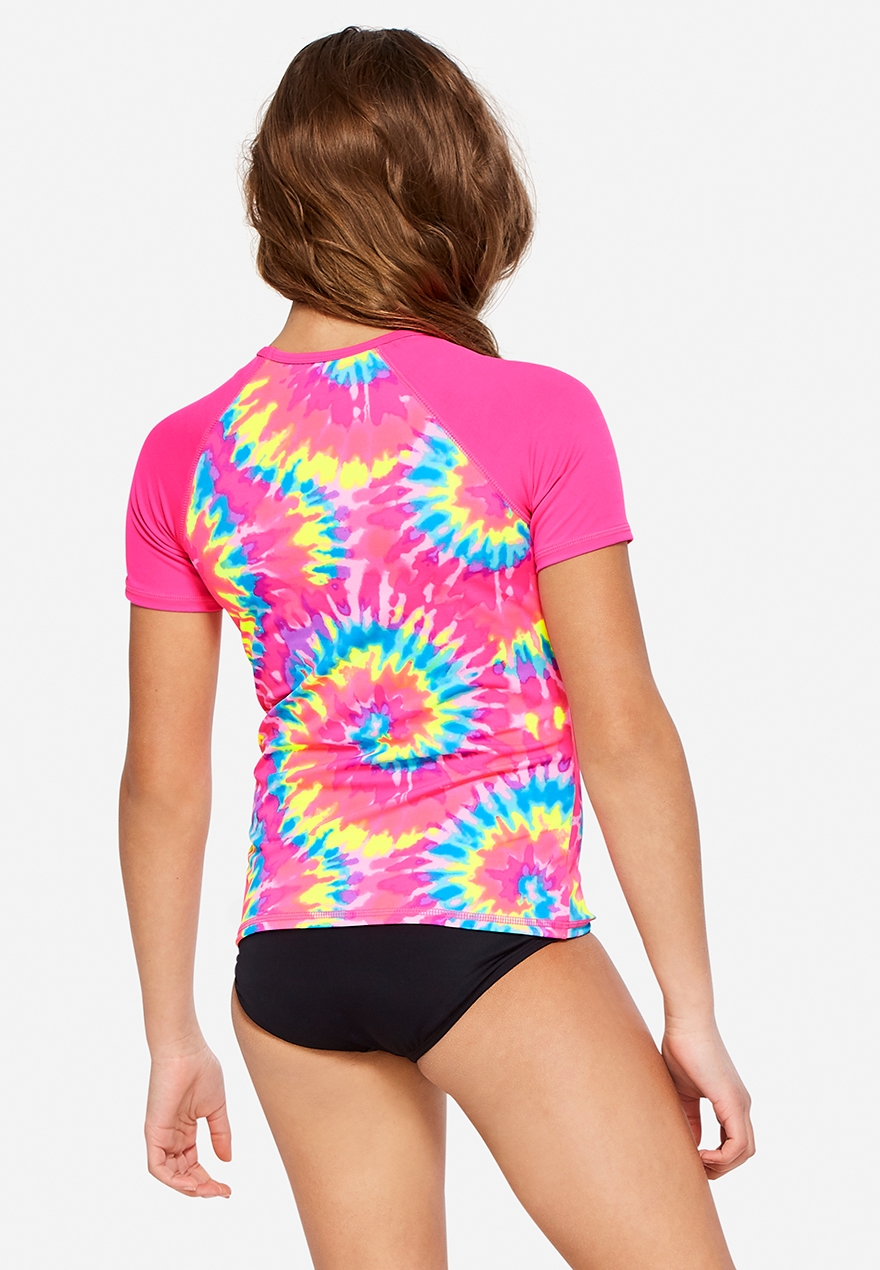 Tie Dye Rashguard $10 limited time What print is more summer than a tie dye?  This is so fun and maybe the fight to put a rashguard on your child would be less of a fight with this awesome print!  Love!!

$14.99 Rule the Pool Swimsuit This color is bright and beautiful. If you are going to a crazy busy pool or waterpark, this might help spot your little one in a flash amongst the crowds. FYI I think about these things!
Swim Coverup $14.99  White coverup? Who does that?  Well if you love bleach as much as I do, you might jump onboard.  Ice cream spills, mud and whatever else comes in contact can now be bleached the heck out of this.  Just look at the detailing on the shoulders and pompom tassels- this is SO cute..and I'm thinking midsummer to do a tie dye project with the kids to make it through the end?  Wouldn't that be so fun!?
Long sleeved rash guard $12.99 only at Target can you find a rash guard for under $15 and still be super cute.  These colors are so beachy perfection with the hint of metallic and it's a win for my wallet and my girls!
$16.99 Rashguard  I love this one…and yes I expect it to yellow and ruined by the end of the summer, but white keeps you cool and will go with everything and if the print fades it will look good!
Ruffley Swim Suit $16.99  These colors are so great for all skin tones!  I love that it covers more than your typical bikini but still good for those girls who want to show their middles.  Great for your fancy girls who will love the ruffle!
Sporty Girl 2 piece $16.99  I love the hint of neon on this!  The raceback is sporty, but they still get to show a little middrift.
2 piece $16.99  this suit got great reviews and I literally buy all my kids swimsuits from Target every year they grow so quickly and these wear well!  I really liked this ones for the colors and the fact that it's girly, sporty and 2 piece (great for using the bathroom and changing behind makeshift towel changing areas).  This was approved by both my girls who have opposite tastes.  Matching them saves me on trips to pools when I need to keep an eye on both.
Accessories
Watermelon Straw Purse $15.00  So stinking cute!  Perfect for throwing a mini brush, chapstick, sunglasses and a few dollars for the ice cream stand!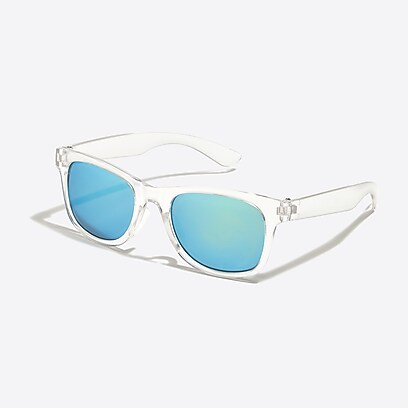 Sunglasses Currently $8.50!  Protecting our kids from the sun can feel like a full time job!  In these they will feel cool because they won't be falling off and they aren't in your face (even though they're on your face) when they see their reflection.  Subtle sunglasses we'll say.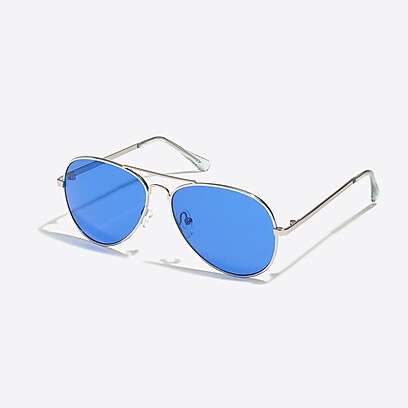 Kids Aviators Currently $8.50  However, these came in for my younger daughter and they need to take turns wearing them!  Now they can be just like mom.
Cutesy Glasses $13.76 these are so cute!  I love retro looks for the summer!